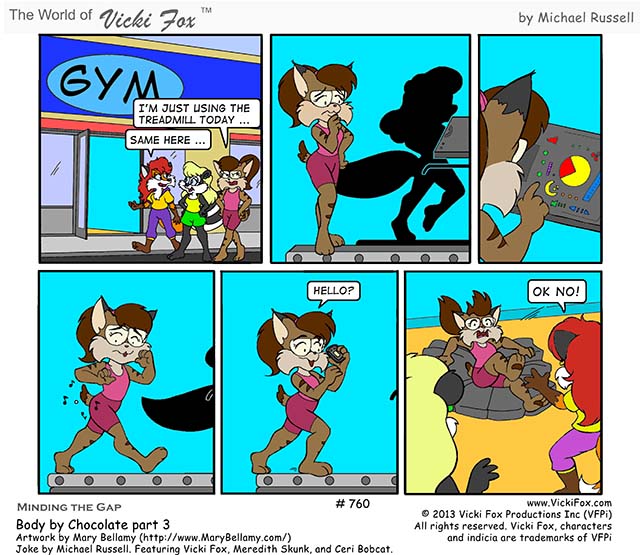 The comic strip resizes relative to the window size. If you cannot read the text, try making the window wider or using the browser's view image feature.
Comic Strip
Updated the first and third Sunday of each month.
Minding the Gap:
Body by Chocolate part 3 (2013-11-03 #760)
Story by Michael Russell, artwork by Mary Bellamy
Announcement
Welcome to the re-launch of the Vicki Fox comic strip.